Life Forward Everyday...
---
December 16, 2013
Animated Season's Greetings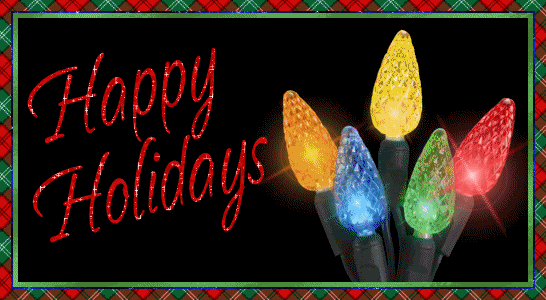 More Christmas Scraps
I am having an New Year Sale - Which means its time to Grow and Know Your Family History!!
What does this mean?
All of my genealogy services are 50% off for the rest of December and all of the month of January. Soooo....
My normal hourly fee is $65.00 but for the New Year I want to honor a new beginning and provide my services at half fee. For most projects I request a minimum retainer of $270.00 to be applied toward the number of hours you authorize which reduces my retainer to only $135.00. This initial retainer will cover my minimum of 4 hours of research with an 8 hour minimum. Each additional hour is billed at $32.50 per hour. For large projects I require larger upfront fees. If you order larger projects they can be discounted as follows:
4 hours research = normally $270.00 now $135.00
8 hours research = normally $490.00 now $245.00 ($285.00 discount)
40 hours research (full week) = normally $2,300.00 now $1,150 ($1,400.00 discount)
The work will commence upon the receiving of retainer fee. My fees include research, report, and analysis, with ideas for future research.
Really, cost are based completely on the scope of each project. What you are paying for is my time for research, travel, analyzing, documentation and report preparation. Other fees may include fees required for historical associations (unless I am currently a member), documentation that require payment such as birth/death certificates and postage and handling.
I don't start my research until I receive the retainer and contract which includes a detail estimate of services with a duration estimation.
After the purchased genealogy research hours are completed & any other expenses are paid in full, the results will be sent to you.

I accept payment by or payments in the form of cash, checks or money orders drawn on American banks and payable in American dollars.

What does the cost include?

Some of those items may include:

· A Comprehensive Project Report
· Pedigree Charts
· Descendant Charts
· Fan Chart
· Timeline Chart
· Family Group Sheets
· Descendant Reports
· Register Reports
· Person Sheets
· All Reports will include full Source Citations
· Copies of all Records that were located & able to be copied (Copyright laws apply)
· Detailed time & expense reports
· Any photos (if requested)
· Transcripts of Records (if requested)
· Translations of Records (if requested)

Your documentation will be sent to you in digital format either by email or mailed on CD. You may also request a printed report at an extra cost. The exact items included in your report will be based on the type of work you are requesting and the options you have chosen in the work contract.

So when you are ready, please contact me via email at vangiewilliams@vangiewilliams.com.


---
August 7, 2013
What is it about cemeteries that fascinate genealogist?

Well simple. Cemeteries are banks of physical, emotion and paranormal wealth. Each and every headstone tells a story. For instance a musical note could mean that the deceased was a musician or it could mean that the 93 year woman interred played piano at her church for 80 years. I love to read the headstones that reveal information such as who was a mother, a father, a soldier, a Mason, an Eastern Star, the person's religion; more specifically the headstone reveals their birth and death year, sometime the entire date; it reveals the era in which they were born. Most important the headstone provides a marker to the mortal remains.
As a paragenealogist, the mortal remains provide very little information other than that described but for some reason as I began speaking to that person by name, I become enlightened with the person's life, who they loved, what was normal to them and in some cases a plea for closure. That's right closure. Not everyone rests after death. Funny thing is most who are done wrong, lost something, missed someone or died abruptly or unnaturally have unfinished business and well some souls move on but others wait for someone to either solve their unfinished business or wait for the right person to come along and help them convey information to the right people so that they too can rest. As a genealogist, I come across some of the greatest life stories and yes, they are beautiful, painful, puzzling and often brutal.
As a writer, I sometimes get the urge to write the story so that you all can live the lives of those who lived before. But... I have to respect the privacy of those from our past.

Long story short... who's in your family, how did they live, how did they die, are they at peace and do you want to know their lives.
My name is Vangie Williams, I am a genealogist... no paragenealogist and I solve family mysteries. Need my help... here I am waiting for you to take action.


July 8, 2013
The 4th of July for millions of families across the United States is a time to celebrate not only the independence of the United States but family unity. This 4th of July for us meant very much the same but a little more. Every year my very large family piles into our vehicle and we drive, where we stop is usually a mystery except for this year.
Every year except for this year. Our destination, Fairfield and Spartanburg, SC. First stop, my cousin's home in Fairfield for a wonderful cookout with our family from various destinations up and down the east coast. The food was delicious, the family wonderful and the RAIN... we'll let me put it this way. It rained everywhere we stopped to have fun.
Our next stop, Little River Presbyterian Church where my great-great grandparents, Clora Lightner Stewart and Walter Stewart were buried and great-grandfather, Walter Stewart was buried. Now I must say as a genealogist, visiting grave yards is a career norm but when it's your own family it's a bonus. Strange thing is the last time I went to Spartanburg was to attend my great-grandmother's funeral and didn't recall ever visiting that particular cemetery. I was like a kid in an amusement park as I ran from headstone to headstone taking pictures and verifying their vital statistics on my tablet on Ancestry.com (which by the way actually had the data correctly notated) but I was sad to have to leave because once again it started to rain, and boy did it rain. But no matter I was overjoyed with the pictures and data I left with knowing that I knew where to find them next year when I return bearing flowers and a lot of grave yard TLC.

Walter and Clora Lightner Stewart
Walter Stewart Headstone Clora Stewart Headstone
Charlie Stewart Headstone

On Friday, we woke up to guess what? Rain... but that was no deterrent to our day's events. First stop, my great-grandmother's, Lucy Johnson Stewart, home in Spartanburg, where my family took a picture in front of the little old house that my great-grandmother raised her children and where I and my grandmother spent many hot summer days and nights during my teen years.
In this picture there are three generations of Lucy Stewart's family.


It really was sad to see the house in such disrepair but I loved seeing the house and could only recall great days and memories while I stayed there. But again, the visit was again was cut short because it began to pour down rain once again.

But I was ready to go to the cemetery were my beloved great-grandmother was buried. This cemetery was huge but my cousin and I share a similar gift of intuitiveness and was directed to many of our great-aunts and uncles graves and then to her grave. After taking pictures of their headstones and saying a few quiet words of love to my great-grandmother, it of course began to rain once more, making my heart sad to have to say good-bye yet once again. But I promised her that I would be back next year.
Lucy Stewart Headstone
My goal next year is to find Lucy Stewart's mother's grave (Sallie Jackson Johnson) and ch rting the cemeteries where my ancestors and other relatives lay in rest and posting it, so that the rest of my family and future generations will know where to find our ancestors.
So this brings me to a very interesting point. Every human has nearly the same amount of ancestral grandparents. For most people tracing their tree, they know at their parent's and grand-parent's names, maybe not their birthdays but where they lived when they died. If fortunate to have grandparents who are or were blessed with life longevity and the gift of storytelling. So if everything is done correctly you have the opportunity to see how many lines you know about and others you should know about.


Ancestry Generation Calculator

| Generation | Actual Number | Verified Persons Found | Total |
| --- | --- | --- | --- |
| Parents | 2 | | |
| Grandparents | 4 | | |
| Great-Grand Parents | 8 | | |
| 2nd Great-Grand Parents | 16 | | |
| 3rd Great-Grand Parents | 32 | | |
| 4th Great-Grand Parents | 64 | | |
| 5th Great-Grand Parents | 128 | | |
| 6th Great-Grand Parents | 256 | | |
| 7th Great-Grand Parents | 512 | | |
| Total | 1022 | Add Verified Persons Found | Actual Number/ Verified Persons Found |
For Example here is mine...
Ancestry Generation Calculator

| Generation | Actual Number | Verified Persons Found | Total |
| --- | --- | --- | --- |
| Parents | 2 | 2 | |
| Grandparents | 4 | 4 | |
| Great-Grand Parents | 8 | 7 | |
| 2nd Great-Grand Parents | 16 | 12 | |
| 3rd Great-Grand Parents | 32 | 13 | |
| 4th Great-Grand Parents | 64 | 7 | |
| 5th Great-Grand Parents | 128 | 2 | |
| 6th Great-Grand Parents | 256 | 0 | |
| 7th Great-Grand Parents | 512 | 0 | |
| Total | 1022 | 47 | 21% |

As a seasoned genealogist, it does not amaze me that my percentage is low. Why? Because in reality this is high for a family with ties to the African and Native American communities.

So what are your percentages? If they are below 10%, try researching your family tree. Don't have time or the know how, contact me to discuss your needs.
---
June 20, 2013

History is and will always be my passion. As a para-genealogist history comes to life everyday and everyday is a new adventure. Listen to Travis Short (Aspry Communications) and I as we join the cast of "Looking into the Unknown" as we talk honestly about the history of the South and the effects on our population and out country.
Hosts Lee Allen (Crazy Legs), Patrick DeHart (Scooter), Jim Wilson (Magic Hands), Patti Allen (Jersey P), and Deb Lantz (Para Mama).


So download Looking into the Unknown or click the Z Talk Radio logo above and chose the 6-20-2013 file to hear the inteview, get a nice beverage and enjoy the conversation.
---
June 4, 2013
Wow!! What a cool couple of weeks... Three great interviews and a speech, five new clients and lots of new pages written in Broken Life Journals Book 2.
But the most exciting out of all is my appearance nationally on the List TV nationally. This segment aired on KNXV (ABC) Phoenix, Arizona; WFTS (ABC) Tampa, Florida; WMAR (ABC) Baltimore, Maryland; WCPO (ABC) Cincinnati, Ohio; WEWS (ABC) Cleveland, Ohio; and KJRH (NBC) Tulsa, Oklahoma.
Now I have a request... After viewing this video, leave some very positive, very supportive comments requesting more interviews with me. Visit the network's site at http://www.thelistshow.tv/the-list/localist/baltimore-localist/how-to-trace-your-family-tree. Maybe, just maybe... they will want a monthly segment featuring me tracing plantation and family histories. Either way... post some great comments. Pretty please... with giant cherries on top.



Now for a little education..
.
Do you know what the word Genealogy means? Strange thing is that when I tell folks I meet that I am a genealogist, I have been told "shame on you" to "you practice witchcraft" to "what the heck of science is that". Rarely, does anyone say, "Wow. You trace family trees or as I prefer family lineages.


The definition of Genealogy - noun
A line of descent traced continuously from an ancestor: "combing through the birth records and genealogies".

The study and tracing of lines of descent or development
Synonyms

pedigree - lineage - ancestry
Genealogy is one of the most complicated hobby that most people take on only to run into dead ends and sadly hidden ends.
Honestly, I have yet to work on a genealogy (family tree project) that has not resulted in a family secret being revealed or a side of the family that is just as curious as you are of them as they of you and your side of the family. I am usually that link that connects families together by finding the missing links or members who were slaves (of all races) or native Americans. Sadly, history has proven that before, during and after the civil entire households were massacred and in those days, not everyone cared. My job is to find out what happened to that link even if I have to use non-traditional methods.
So feel free to ask questions or follow me on Ancestry.com.
---

Thanks for visiting, you are the unique visitor.


Follow me here as well...
Latest News & Events

Upcoming Events:
January 2014 - LIFE FORWARD EVERYDAY RADIO WITH VANGIE WILLIAMS
Intro to Life Forward Everyday
For those new to the site,
let me introduce myself. My name is Vangie Williams and rather than have you search the web for each of my different and unique ventures. I am giving you the one stop shop to all that is the professional and a little of the personal me.

I could get mushy but that isn't me... I am however not a cookie who crumbles at the first signs of someone not enjoying my works or me. I am true to me so that I will always be true to you.

For those not so new, check this out. I was thinking the other day.

Why is it that we hear without listening and why do we look without seeing?

Example, I recently watched a YouTube video that was staged of course to see how people would react if a 7-year old child was crying and screaming for help as a man try to kidnap her. Amazingly, people looked and heard her but almost none listened to what she was screaming nor saw that the man she was fighting off of her was in fact a stranger trying to kidnap her. This put fear into my heart. What if that was my child? Even more remarkably it was two very young men who came to her rescue. Not the father walking with his son or the woman with her groceries. Honestly, I wanted to jump into the video and smack each of the people who choose not to get involved but I couldn't. So I ask you again,

Why is it that we hear without listening and why do we look without seeing?
With saying that, I am pleased to provide you a peak into my world and all that is Vangie Williams. Well maybe not all but all you need to know.

First question I will answer is what is "Life Forward Everyday" .

Listen to the following and you will hear my latest speech on "Life Forward Everyday".

It's that moment of truth when you realize that you have the choice to live in the past or look to the future; it's the moment you realize that you are the one responsible for allowing others to enjoy you in your space and you enjoy them in their space. Listen as Vangie Williams describes what "Life Forward Everyday" truly means and how you to can make the decision to live life forward everyday.

Welcome to the world according to Vangie Williams.

Life Forward Everyday...
more than a motto, but the way I live.
**Website Special**

Limited Promotion


To buy your discounted paperback for only $9.50
---
Get Your Free
E-Book Copies of Both my Books!!!

Tell Everyone!!!
Just Released - "WHISPER"

Whisper is the point between life & death that fantasy becomes reality & reality becomes too hard to believe. Follow Time's (pronounced Timmy's) quest to make her new house a home but finds that she is not alone as Whisper, a specter who has dwelled in the home for over 100 years like Time needs love, emotional & physical attention. Time's quest takes her to the out limits of reality.

It's simple select the book cover or the and enter the following coupon code JS24L.



Hurry!! This deal ends soon.

Once you finish reading Whisper, please leave comments on Smashwords.
---
**Giveaway**

FREE GIVEAWAY!!!
YEP FREE!!!

Get an e-book copy of my book Broken Life Journals - A Fight for Forever - Book 1 for FREE. It's simple select the book cover or the and enter the following coupon code SN39Z.



Hurry!! This deal ends soon.

Once you finish reading Whisper, please leave comments on Smashwords.
---